Europe is a continent that pulsates with vibrant energy and rich cultural heritage, and one of the best ways to experience this is by immersing yourself in its diverse array of festivals and events. From traditional celebrations steeped in centuries-old customs to contemporary music festivals that draw crowds worldwide, Europe offers many opportunities to revel in the joy of celebration. Here are some top festivals and events showcasing the best of Europe's tradition, music, and culture.
Oktoberfest, Munich, Germany
Every year, millions flock to Munich, Germany, for the world-famous Oktoberfest. This 16-day beer festival celebrates Bavarian culture with traditional music, dance, and beer. Visitors can don traditional attire, enjoy delicious German cuisine, and join in the lively atmosphere of beer tents and amusement rides. It's an unforgettable experience that showcases the region's rich traditions and love for good cheer.
Carnival of Venice, Italy
The Carnival of Venice is a magical event that transports visitors back in time. The city comes alive with extravagant masks, costumes, and theatrical performances. Join the revelry as people parade through the streets, attend masquerade balls, and immerse themselves in the allure of this centuries-old celebration. The Carnival of Venice is a feast for the senses and a true celebration of Italian culture and history.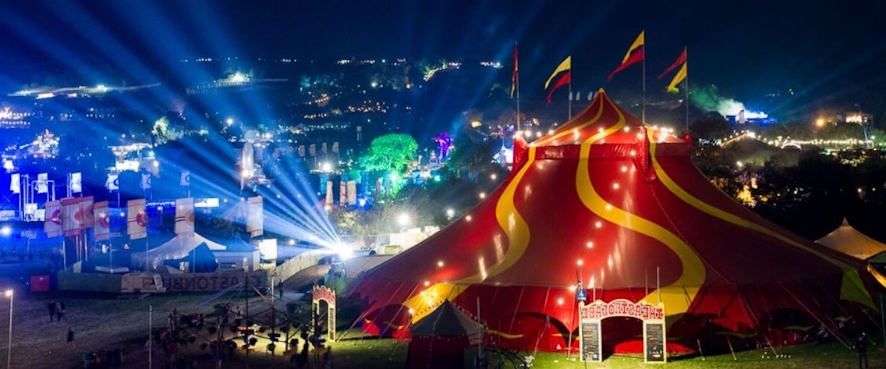 La Tomatina, Buñol, Spain
For a unique and exhilarating experience, head to Buñol, Spain, for La Tomatina. This annual festival is about throwing ripe tomatoes at each other in the streets. Thousands of participants gather to engage in this massive food fight, creating a sea of red pulp and laughter. It's a one-of-a-kind event that embraces spontaneity, camaraderie, and a sense of playful abandon.
Glastonbury Festival, Somerset, England
Music lovers won't want to miss the iconic Glastonbury Festival in England. This five-day extravaganza showcases a diverse lineup of music acts across multiple stages, covering various genres from rock and pop to electronic and folk. It's a legendary festival that has hosted some of the biggest names in the music industry. Besides the music, visitors can explore art installations, enjoy circus performances, and immerse themselves in the vibrant festival atmosphere.
St. Patrick's Day, Dublin, Ireland
St. Patrick's Day is celebrated worldwide, but there's no better place to experience it than in Dublin, Ireland. The city turns into a sea of green as parades fill the streets, traditional Irish music echoes through the pubs, and locals and visitors come together to celebrate Irish heritage and culture. It's a lively and spirited event showcasing the Irish people's warmth and hospitality.
Cannes Film Festival, Cannes, France
The Cannes Film Festival is a prestigious event that draws the biggest names in the film industry. For 12 days, Cannes becomes the center of the cinematic world as filmmakers, actors, and enthusiasts gather to showcase and celebrate the art of filmmaking. The festival not only screens an impressive selection of films but also features glamorous red-carpet events, industry discussions, and exclusive parties.