Europe is a continent of breathtaking landscapes, historic towns, and hidden gems to be explored. What better way to experience the beauty and charm of the continent than by embarking on a road trip? Buckle up, hit the open road, and get ready to discover some of Europe's most scenic routes and charming towns.
The Amalfi Coast, Italy
Embark on a road trip along the stunning Amalfi Coast, a UNESCO World Heritage site in southern Italy. Wind your way along the cliffside roads, marveling at the panoramic views of the sparkling Mediterranean Sea. Stop in charming towns like Positano, with colorful buildings cascading down the hills, and Ravello, known for its beautiful gardens and enchanting villas.
The Ring of Kerry, Ireland
Experience the rugged beauty of Ireland's southwest coast on the Ring of Kerry road trip. Drive through picturesque villages, rolling hills, and the dramatic coastline. Visit the charming town of Killarney, explore the scenic Gap of Dunloe, and take in the breathtaking views of the Lakes of Killarney. Don't forget to stop at cozy pubs for a pint of Guinness and some traditional Irish music.
The Romantic Road, Germany
Take a journey back in time on the Romantic Road, a scenic route in Germany that winds through picturesque countryside and medieval towns. Start in Würzburg, known for its stunning baroque palace, and go to Rothenburg ob der Tauber, with its well-preserved city walls and half-timbered houses. Continue to Füssen and visit the fairytale-like Neuschwanstein Castle before ending your trip to charming Munich.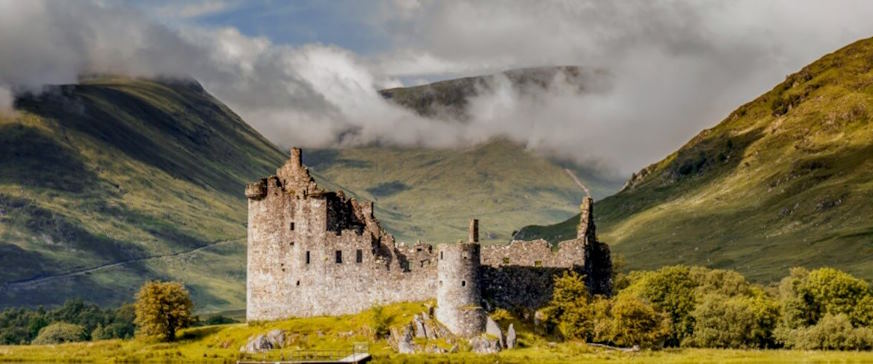 The Scottish Highlands, Scotland
Explore the majestic beauty of the Scottish Highlands on a road trip through rugged landscapes and serene lochs. Drive through the iconic Glencoe, known for its dramatic mountain scenery, and stop at the mystical Loch Ness. Visit the charming towns of Inverness and Fort William, and take in the breathtaking views of the Isle of Skye. Don't forget to sample some traditional Scotch whisky along the way.
The Dalmatian Coast, Croatia
Experience the Adriatic charm on a road trip along the stunning Dalmatian Coast. Start in Dubrovnik, known for its medieval walls and picturesque old town, and go north towards Split, home to the historical Diocletian's Palace. Drive through the beautiful seaside towns of Zadar and Šibenik, and don't miss the opportunity to visit the enchanting Plitvice Lakes National Park.
The Trollstigen, Norway
For a truly awe-inspiring road trip, venture to Norway and drive the iconic Trollstigen (Troll's Path). This mountain road winds through cliffs and cascading waterfalls and offers breathtaking views of the Norwegian fjords. Take your time to soak in the natural beauty and stop at the charming town of Ålesund, known for its Art Nouveau architecture.