Europe is a treasure trove of enchanting destinations that cater to travelers of all ages, making it an ideal destination for unforgettable family vacations. From captivating fairy-tale castles to interactive museums and thrilling theme parks, Europe offers diverse experiences that will delight children and adults alike. Whether exploring historic cities, discovering natural wonders, or immersing yourselves in the local culture, Europe has something to offer every family seeking adventure, education, and quality time together. Here are some of the top family-friendly destinations and activities in Europe.
Disneyland Paris, France
Step into the magical world of Disney at Disneyland Paris. This beloved theme park offers a mix of classic Disney characters, thrilling rides, and captivating shows. From meeting Mickey Mouse and exploring Sleeping Beauty's Castle to experience the adrenaline rush of roller coasters, Disneyland Paris is a dream come true for children and a nostalgic trip down memory lane for adults.
Legoland, Billund, Denmark
A visit to Legoland in Billund, Denmark, is a must for families with Lego enthusiasts. This colorful theme park has intricate Lego sculptures, interactive exhibits, and exciting rides. Children can build their creations, participate in workshops, and even drive Lego-themed vehicles. It's a place where imagination and creativity know no bounds.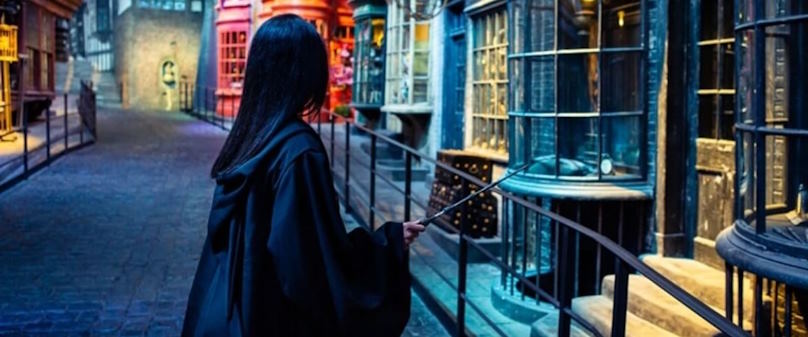 Puy du Fou, Les Epesses, France
Immerse your family in a journey through time at Puy du Fou in France. This historical theme park offers spectacular live shows, reenactments, and performances that bring different eras to life. From medieval knights and Viking battles to breathtaking falconry displays and grand spectacles, Puy du Fou offers a unique and educational experience for all ages.
Harry Potter Studio Tour, London, England
Embark on a magical journey into the world of Harry Potter at the Warner Bros. Studio Tour in London. Discover the beloved film series's iconic sets, props, and costumes. Walk through the Great Hall, visit Diagon Alley, and even try riding a broomstick. This immersive experience will delight Harry Potter fans of all ages and offer a behind-the-scenes look at the making of the films.
Tivoli Gardens, Copenhagen, Denmark
Tivoli Gardens in Copenhagen is one of the oldest amusement parks in the world and a delightful destination for families. With its charming gardens, thrilling rides, and live entertainment, Tivoli Gardens offers a mix of nostalgia and modern attractions. Enjoy classic carnival games, spin the vintage wooden roller coaster, and savor delicious treats at various restaurants and food stalls.
These are just a few examples of the family-friendly destinations and activities that Europe has to offer. Whether you're seeking enchanting theme parks, cultural experiences, or natural wonders, Europe provides many options for families to create lasting memories together. So, pack your bags, gather your loved ones, and embark on an unforgettable adventure through the captivating wonders of family-friendly Europe.